Mobile and internet is creating tectonic shifts in the way individuals work and lead their lives ......

...... and this is just the beginning


Enabling Better Lives Through Technology and Innovation
The confluence of mobile and internet has created opportunities for enterprise, society and individuals at large. lt has caused disruptive shifts in sectors and created new leaders.
The evolution of a new eco system is making life easier for people. Rising smartphone penetration, wider roll out of 3G/4G network, to transmit data and a growing comfort in using smart devices are catalysts. lmprovement in speed, miniaturization, compression and operating system is making these faster.
The Digital India initiative by the Government of India is a step to strengthen this system as well to get India to benefit from this eco-system.
We believe the new situation allows for tremendous improvement in business and personal lives.
While we speak of enterprise as India's corporate, we tend to miss out on the vast rural sector. Bringing the benefits of technology to the bottom of the pyramid is a great opportunity accompanied by challenges. We have overcome some of it through Behtar Zindagi- a farm advisory service in 18 Indian languages. We believe the benefits of technology should be allowed to percolate in more than one area for the farmers.
Handygo Technologies was set up in 2000, surpassing quality milestones in mobile internet and connectivity to consumers with emphasis in areas of education and rural activities, even while entering new markets abroad.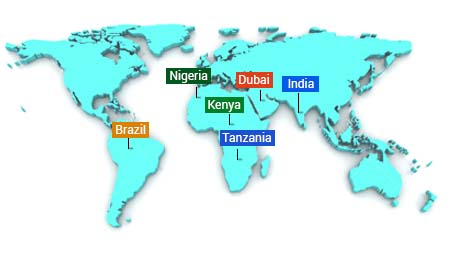 With our strong technical manpower, appropriate hardware and highly skilled content developers, we have successfully delivered applications on Android, lOS, Windows, Symbian, Brew and Flash formats. Combining technology with skill set, today Handygo is well positioned to provide a comprehensive range of solutions and services for converging technologies in the mobile space.